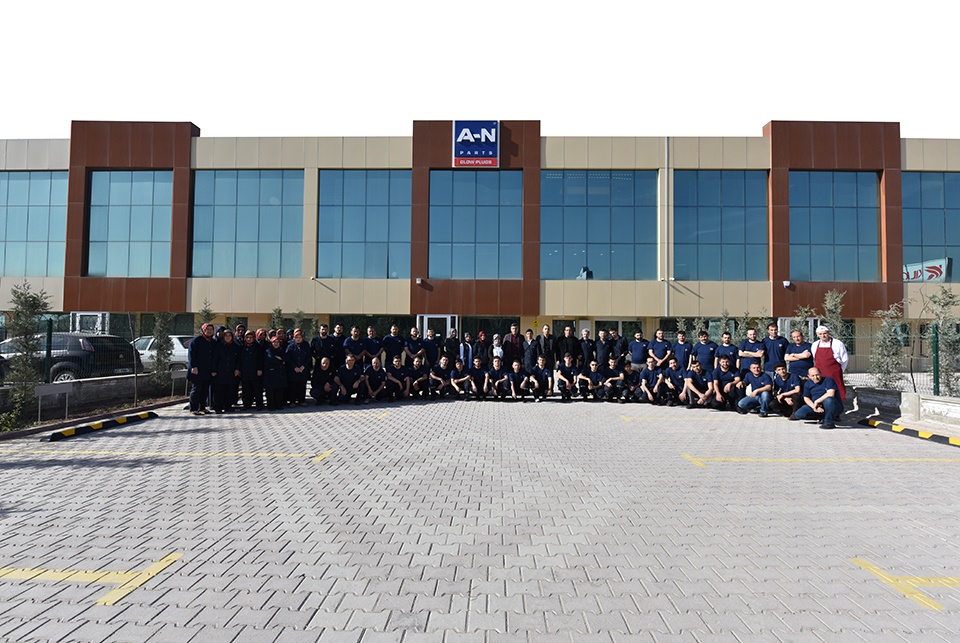 ABOUT US
ABOUT US A-N Parts was established in Konya in order to meet the needs of foreign-dependent Turkish automotive industry in 1998. ın the following years, it started to produce glow plugs for passenger cars and light commercial veichles. A-N parts continuously invests on newly developed Technologies and increases its production quality and effectiveness.
The emphasis that has been put on quality and customer satisfaction boosted A-N Parts as one of the principal suppliers of automotive sector. A-N Parts owes its power that is needed during its progress and development, to the experienced and trained staff employed. It is exported to many countries such as Europe, South America, Austria...
R&D
Product feasibility and development studies are carried out in the R&D department by our experienced R&D engineers. Our experienced engineers, who have mastered many technical programs, subject their designs to all kinds of tests and report them. Our staff continues to design and develop better quality and innovative products that have passed development tests, life tests, performance tests and other tests, and that protect the environment.
All designs are made within the framework of ISO 9001: 2008 Quality Management System.
---
LABORATORY
Our products are tested in the Product Test Laboratory and in functional and life test mechanisms found during production to examine whether they provide the customer and legal requirements. Each newly designed product must complete these tests.
In addition, mass-production products are subjected to this test at regular intervals.
---
Production
• Raw material Acceptance
• Machining
• Chipless Machining
• Assembly
• Final Control
• Ambalajlama ve sevkiyat Üretim ve kontrol aşamaları tamamlanmış ürünlerin ambalajlama öncesi gerekli kontrolleri yapılarak doğru ürünün istenen zamanda müşterilere ulaştırılması için büyük özen göstermektedir.
AN PARTS
an-part politikası